Assuming that you own a beautiful jet, a versatile helicopter, or a fast turbo prop aircraft. Also, assuming that you use it for business, pleasure and/or for Part 135 operations, like charter. The next logical question is who do you trust to manage your aircraft?
By management, we mean taking care of all aspects of your aircraft needs such as:
Crew Staffing & Training
Full Service Maintenance
Fuel
Insurance
Hangar
Charter Services
And more...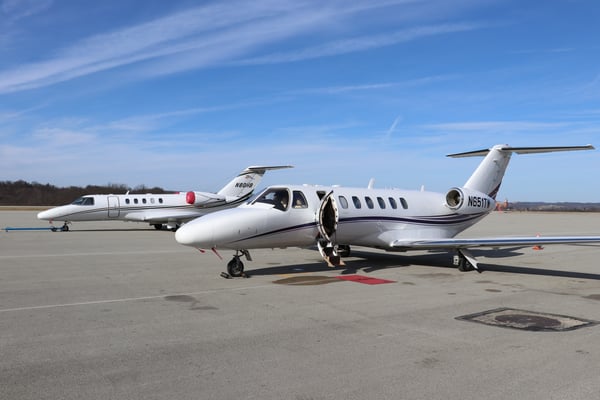 Assuming your aircraft is worth millions of dollars and its maintenance and usage costs are in most case over millions of dollars every year too, choosing a management partner is not an easy decision. There are a lot of emotions involved.
Tip #1: Let's validate numbers, proximity and safety records:
Assuming that the providers you chose to investigate have safety track record that are impeccable, the next question is proximity, which is logical too as you don't want to be hours away from your provider.
Then, what should be the next decision filter? Numbers... There is a lot of available research and data on the "numbers and benefits" associated with managing an aircraft. The basic promise is that the management entity will put your aircraft to work during the time you are not using it. Typically through charter or other on demand operations that are usually approved by the owner. In short, the profits generated from chartering your plane should offset some or all of the costs associated with its maintenance, insurance, hangar... Given that, almost all providers of aircraft management services will be within a few percentage points of each other when it comes to the "numbers".
So, with everything else being roughly equal, what would make the difference between Company A and Company B? When making that decision, it's all about subjectivity and emotions. You've put a lot of investments into your aircraft and you're very proud of it. The basic questions to a management company are: How you're going to take care of my aircraft and are you going to take care of me?
Tip #2: How is it looking?
First impressions are usually true. From your fist phone call or email to the first meeting in person with management staff and you first visit there, look for early signals: friendliness, dress code, cleanliness, attention to details... When visiting the hangar and the maintenance area, is it spotless clean, brightly lighted, temperature controlled, neatly arranged... As the saying goes, "If it looks beautiful on the ground, it'll fly great!"
Tip #3: Are you going to be a number?
From our experience, most owners look for a "concierge" service that starts from the call to get the aircraft ready, to the greetings at the front door, to the walk to the ramp and to the aircraft, ready to depart.
Al the rest should be taken care of by the management company behind the scene.
This is where most providers differ: Some are really good at numbers at the expense of service. You'll feel like a "tail number" to them, with almost always different faces. They "know" you and your team through a scripted chart that they read on their tablets just a few minutes before meeting you.
Others place an emphasis on service first, then numbers. Their culture is vastly different: your interface will usually be the same crew, the same attendant, the same ramp manger and the same account manager. Almost like going to a high end hotel with a personal concierge on your floor at your service during your stay.
In summary:
Aside from safety, which should be top of mind, and assuming that the numbers are within range of average, you should evaluate your future aircraft management partner with focus on how they re going to maintain your asset and how they are going to treat you everyday.
We know you have choices when selecting a company to manage you asset. At Laurel Highlands we appreciate you as a customer and regard you as a partner.